Or: How I Learned to Stop Worrying and Love the Correction Blurb
I had a great conversation with pianist Ran Dank a couple of months ago, in advance of his performance with the Kansas City Symphony playing Leonard Bernstein's "Age of Anxiety." In preparation of the interview, I listened to the work, read about Bernstein's life while he was writing it, dug up reviews from performances, skimmed through Auden's poem, revisited the review I wrote on Dank's last appearance with KCSymphony, and watched YouTube videos and read up on what Dank has been up to since that appearance.
Since the article in KC Studio is about the finale concert, which also includes Hector Berlioz' "Symphonie fantastique," I also researched and revisited that piece.
Sidebar: The last time Dank performed with KCSymphony, they also performed "Symphonie fantastique."
Sidebar Part 2: Between the last performance of "Symphonie fantastique" and the upcoming performance, KCSymphony has not performed a piece by a woman on the Classical Series. Not in five years. (There are three pieces next season, two of which programmed by guest conductor Ryan McAdams.)
Point is, we all make mistakes, whether a letter is switched or a gender is overlooked. Somehow, between me, my editor and two sets of proofreader/copywriter's eyes, we all missed that Ran Dank's name was misspelled when the headline changed, and then again in the picture caption. Fortunately, we could make the changes to the online versions (digital edition and web version) but it's still an ugh moment. Seeing something laid out like that, whether it's my mistake or an editor's, ruins my day and usually my sleep, too, as I grimace and flip through my nightly mistakes-and-things-I-shouldn't-have-said-or-other-things-I-will-say-next-time-when-I-have-the-chance index (anxiety, represent!).
I'd recently taken to reading the corrections in Smithsonian Magazine and similar and I relish NYT and WaPo addenda now in full commiseratory schadenfreude. It is therapeutic.
I offer a full apology to Mr. Dank. I've had my name misspelled a time or two as well. Having your name spelled wrong is like not being seen and can feel disrespectful.
Also, I highly recommend his upcoming performance of Bernstein's "Age of Anxiety." How fitting, really.
In the meantime: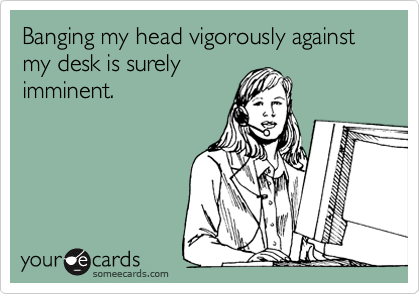 You can also read the article on pages 69-70 in the May/June 2018 issue of KC Studio.